At airport taxi Melbourne, We provide taxi parcel delivery service that provides an economical and safe way to get your stuff across Melbourne as soon as possible. You can use this service anytime as well as received or delivered your parcel anytime within Melbourne. Well, we provide Our Courier and Parcel Delivery Services for both individuals and businesses. If anytime you require urgent deliveries of parcels or packets, In this case, we also provide Express delivery service according to your need.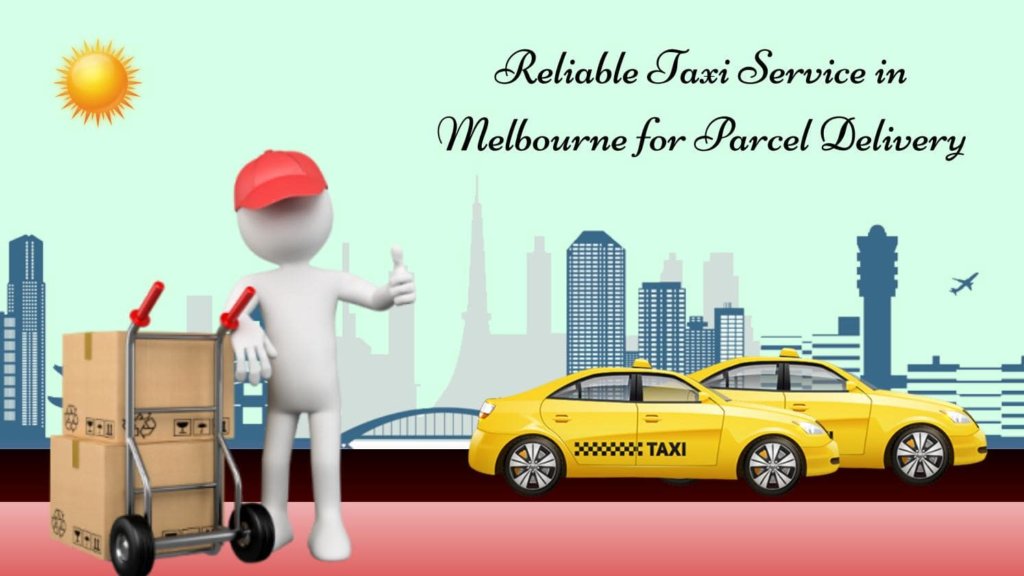 If you are searching for a reliable and genuine logistics professional that you can trust easily. We can assure you that you can trust us to "Deliver the Goods" on time whenever you use our services. Our taxi parcel delivery service is ideal cabs for courier delivery anywhere in Melbourne. Whenever you book our parcel delivery service. We send out any of our free cabs to collect courier from your place within Melbourne. Our parcel taxi drivers are trustworthy and expertise to deliver parcel across Melbourne.
Best Parcel Delivery Service in Melbourne
Airport Cabs Melbourne Provides parcel delivery taxi services 24*7 hours online. Our parcel delivery charges are cheap and fixed. We assure you are not disappoint by rendering our best parcel delivery taxi service in Melbourne. In Addition, Melbourne Airport Cabs is always here for your help whether it is Aiport transfer or any. We provide quick delivery target services for sending parcels across Melbourne. You can able to track bookings from pickup to delivery.
We also offer our clients same-day delivery services for all of Melbourne and with a large number of courier taxis in various sizes. You can be sure that we can accommodate your delivery too. Our team is always punctual, professional, and will handle your parcel with the utmost care. Airport Cabs Melbourne always wants to provide our clients to be fully satisfied service with us. Therefore, we always insist on professionalism and excellence, from beginning to end.
Why Choose Our Service
Our Taxi parcel delivery service can be responsive, immediate, or booked. You can also monitor your delivery in real-time using Gps tracking to ensure it arrives on time and at the right destination.  Whenever you want immediate parcel deliveries to bookings made weeks in advance. We offer fixed prices to cover transport and delivery costs on all orders. Our prices remain fixed even for same-day deliveries, saving you from getting hit by surprise surcharges.
If you have any parcel delivery issues regarding your parcel, simply contact Airport Cabs Melbourne and we'll do everything we can to answer your questions.